SlickVPN Creates a Secure Data Connection
When you use SlickVPN we create a secure tunnel that encrypts all of your data and makes you anonymous online.  We run seamlessly in the background so you can use the Internet without limitations.  We allow you to use the Internet as it was meant to be used: securely, privately, and anonymously.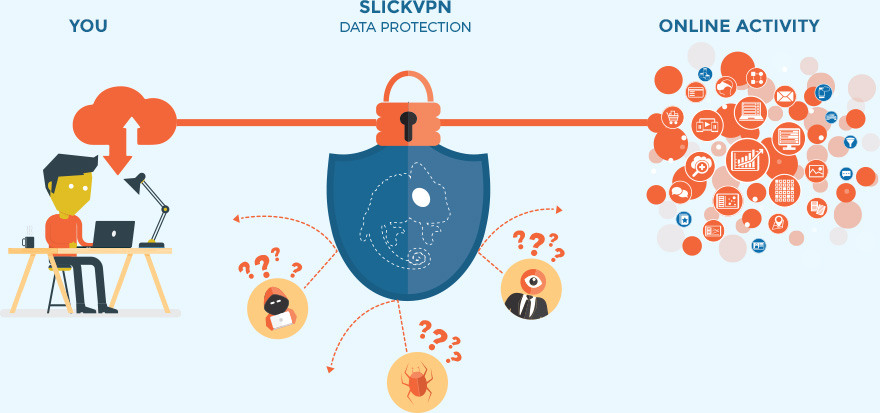 What Else Can SlickVPN Do For You?

Go Anonymous
SlickVPN allows you to hide your real IP and location. When you connect to a gateway in one of our
45+ countries
your traffic will appear to come from that location, not your actual location.

Encrypt Your Communications
SlickVPN uses bank grade 256-bit encrypted connections to keep your data safe. That way you can use public WiFi and Wi-Fi hotspots with the peace of mind that no one will be able to track your activities or monitor your data.

View Your Favorite Content
SlickVPN's network is optimized to provide the best HD viewing experience possible for your favorite online video content.  
No more throttling or blocking by your ISP.
Protect Your Identity
Our world-class VPN encryption protects all of your data. Whether you're banking online, gaming, browsing your favorite websites, chatting with Skype, or just watching a movie, you can feel safe knowing that SlickVPN is keeping the baddies away.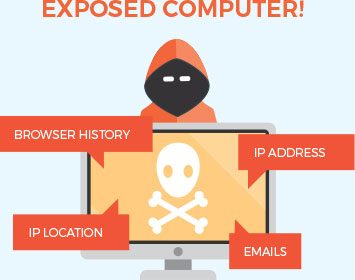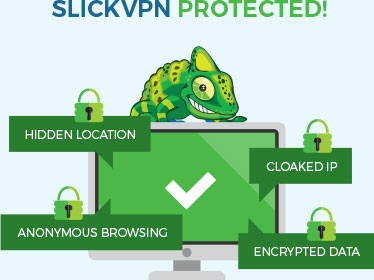 Ready For Multiple Devices
SlickVPN's service works no matter which type of devices you're using. Phone, tablet, desktop, WiFi router… it doesn't matter.  With SlickVPN you can use up to 5 devices at any time.

VPN Server Locations
SlickVPN has VPN gateways in over 45 countries, with over 125 gateways available. No matter where you are, SlickVPN is nearby to keep you safe.