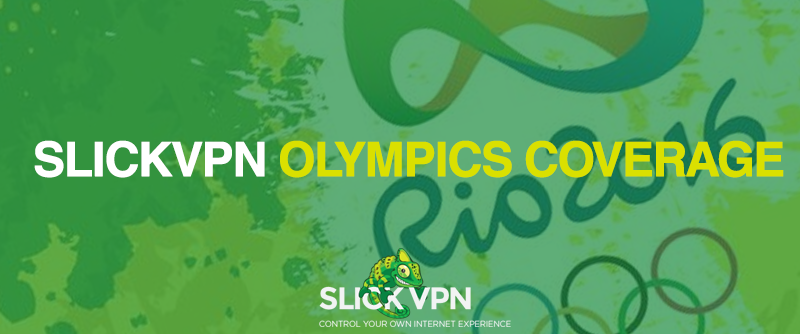 So you want to watch the 2016 Olympics, but you've cut the cable cord?
 SlickVPN has already told you about watching all around the world with a VPN with their Guide to Watching the Olympics with SlickVPN.  There's a lot of information there—a complete guide to all networks covering the Games; which events are most popular in each country; links to the official Olympics 2016 YouTube channel, and more.  Plus all the benefits of VPN for complete privacy.
And some good news:  NBC will provide some  6,700 total hours, of Olympic coverage—and about 4,500 of those hours will be available to you dedicated cord-cutters.  There's NBCOlympics.com for desktop or laptop computers, the NBC Sports app for mobile and tablet devices—and for connected TVs.  This is about 1,000 more hours available that the London games in 2012.
There's more than one way to git 'er dun in the streaming video device arena.  And the good news is that there's world-class competition with streaming video companies going for the gold in providing the best experience.  So light the torch on your wireless router and get ready for a marathon bout of Olympics viewing on your choice of streaming device.
We're analyzing below what's bad, what's good, and what's different about several options.
Did you know that you can stream the Olympics on your Roku, Playstation Vue, Amazon Fire Stick, Google Chromecast and/or Apple TV?
Well, you can, and we have the set-up instructions for each in our full VPN Olympic Coverage pages. All of them Zika free.
Watching is Better over VPN
You've probably noticed the one commonality between all the above choices is an internet connection.  That brings it back to SlickVPN.
Anytime you're connected to the internet, you can benefit from connecting through SlickVPN.  Besides watching the Olympic events you want from where you want, you can enjoy complete privacy.
While you're connected to SlickVPN, your internet traffic is encrypted.  No one can monitor what you do online.  No one can throttle and slow down your connection.
Surf completely anonymously, viewing what you wish. And since you are using SlickVPN with unlimited bandwidth, you'll be able to watch not only the Olympics—but everything available online– with the highest possible quality.
Private surfing, strong encryption for protection and security, and watching what you want over computer, smart TV, or your choice of mobile device.  And the strong encrypted tunnel produced by SlickVPN means the addresses or URLs of any site you visit are masked, as well as any unique identifiers for you.  24/7 support, blazing fast connections, and a 30 day money back guarantee.
Visit SlickVPN today.