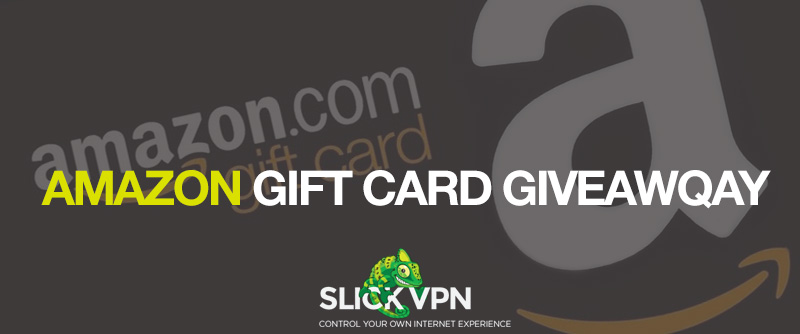 SlickVPN Swag Giveaway – Amazon Gift Card
Welcome to another week of our SlickVPN Swag Friday Giveaway!
We're providing VPN fans the opportunity to win a different prize each week. Last week, our Grand Prize winner was awarded a Hulu Gift Card that allows 3 months of access.
This week, one lucky winner will be receiving a $50 Amazon Gift Card!It's easy to enter in and get a chance to win our #SlickVPNSwag
How to Enter
Just retweet this tweet.
To enter: Retweet or tweet a reason why you enjoy VPN with the hashtag #SlickVPNSwag – Be sure the tweet is posted before 11:59PM EDT tonight! No purchase necessary to enter.
Get Notified
We have a special mailing list just for #SlickVPNSwag. If you want to be emailed whenever a giveaway begins then justsignup here.
What do you get?
This week, we've providing a physical Amazon Gift Card ($50.00 value) to our grand prize winner.
Winner Notification
The winner will be chosen at random from valid entries. We will contact the winner via Twitter with instructions on how to claim the prize. The Amazon Gift Card will be mailed out to the winner and postmarked no later than July 8th.