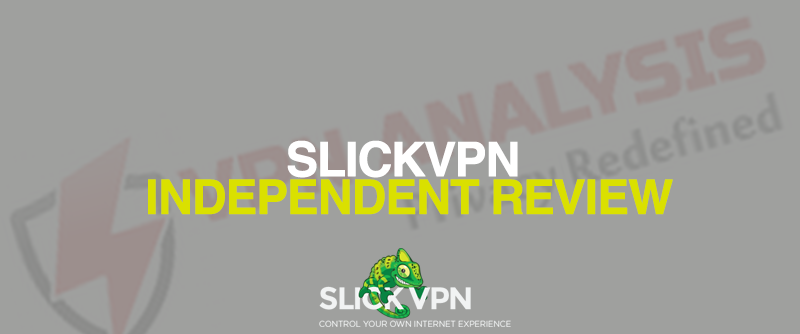 SlickVPN Rated Winner By VPNAnalysis
If you're going to be rated by a website that makes it their business to analyze VPN service, there are three words you certainly don't mind if they use:  Fast, reliable and secure.
And those were indeed the 3 words that kicked off a nice October 2016 review of SlickVPN, by vpnanalysis.com.  Pros indicated besides the fast, reliable and secure service were SlickVPN, 's 30 day money-back guarantee, the 140+ server locations, the fact that zero, make that ZERO logs are kept, and the unlimited bandwidth you get coupled with unlimited P2P traffic with SlickVPN, . 
We're also pleased that vpnanalysis.com noted that it's "rather easy" to set up our service on any device—be it Windows, iPad, iPhone, Android, or Mac.  What else could you want?
Well, there was quite a bit noted, actually!
SlickVPN's collection of servers was called 'vast'; the pricing plans were called a 'great strength,' and it was noted that SlickVPN, is 'admired because it… offers exactly what today's general users demand.
vpnanalysis.com even noted the fact that SlickVPN,  accepts credit cards, money orders, PayPal, Cash—even Bitcoin.

And one of the crowning features noted:  The HYDRA Factor. 
SlickVPN's HYDRA connection was called "one of the most secure connections that anyone can avail…" For those who aren't aware, HYDRA utilizes additional hops throughout the SlickVPN network, further masking internet traffic and making it easier for the person to stay hidden from prying eyes.  And the array of VPN protocols available ensure users are able to make their best choice for speed and security.
SlickVPN…  If you haven't tried it, you should.
Anytime you're connected to the internet with SlickVPN, , you enjoy complete privacy. Your internet traffic is encrypted by your choice of protocol.  No one can monitor what you do online.  No one can throttle and slow down your connection.
Surf completely anonymously, viewing what you wish when you wish. And since you are using SlickVPN, with unlimited bandwidth, you'll be able to view whatever you want– everything available online– with the highest possible quality.
Private surfing, strong encryption for protection and security, watching what you want AND playing what you want online over computer, smart TV, or your choice of mobile device.  And the strong encrypted tunnel produced by SlickVPN, means the addresses or URLs of any site you visit are masked, as well as any unique identifiers for you.
But don't take our word for it.  Read the entire review from vpnanalysis.com HERE.
24/7 support, blazing fast connections, and a 30 day money back guarantee.