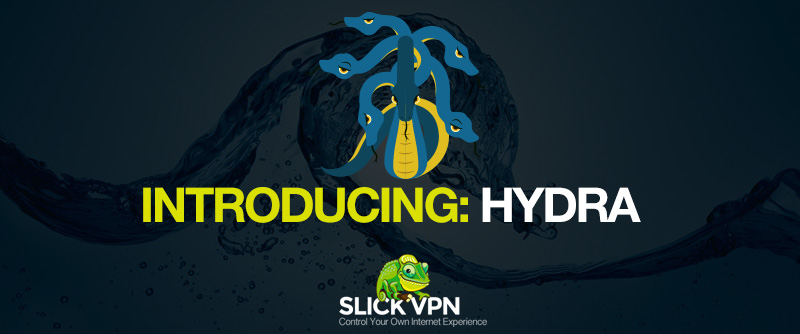 SlickVPN Introduces HYDRA
It is in the spirit of a mythological beast with nine heads—each of which was capable of growing two new ones should it be cut off– that SlickVPN introduces HYDRA.
SlickVPN, the VPN service dedicated to helping you control your own internet experience thought the name appropriate because, just as the HYDRA grew extra heads to combat any attack, so does SlickVPN HYDRA grow to offer users the most complete VPN protection possible.
Slick VPN already protects your privacy with VPN encryption, prevents your ISP from monitoring, throttling, and/or buffering your online communications, and allows anonymous access to legitimate information or programming that could be restricted by trade agreements, copyright, or totalitarian type laws in some countries.  The encrypted tunnel produced by SlickVPN is your means to anonymous communications.
But some users demand an even higher level of protection.
And for them, there is HYDRA. 
By allowing multi-hop connections, HYDRA can frustrate anyone trying to intercept your private communications.  If, for example, a user connects to a multi-hop gateway in Washington, D.C. (only one of many multi-hop hubs), the traffic created from that connection is sent via another VPN tunnel to a different gateway/hub—before ever going over the internet.  HYDRA automatically routes data over one or more hops to several possible gateways.  The user data never connects to the internet from the original IP—the user's IP.
The modest trade-off in latency and speed is well worth it to those who demand a block against potential correlation against encrypted traffic going into and out of a single gateway.
SlickVPN and HYDRA.
One more way to control your own internet experience.
24/7 support, a blazing fast connection, and a 30 day money back guarantee.
View The Complete Details For Hydra Here: SLICKVPN HYDRA
Want To Set Up HYDRA? Read Our Extensive Guide Here: Set Up HYDRA