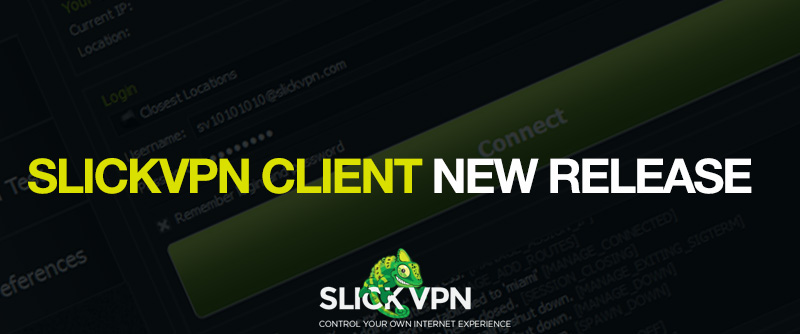 SlickVPN.com Announces Latest Client Installer
SlickVPN, the top-rated VPN service that allows you to Control Your Own Internet Experience, announces a new Client Installer for customers.  The newest version provides several benefits:
It addresses issues some users may have encountered with openvpn error (too many servers)
Provides optional default to disable logging and IP tracking
Allows log files and IP history to be automatically cleared on startup when features are disabled in preferences
SlickVPN users simply download the installer file as before.
For windows the file is labeled:   slickvpn installer v0.1.384 (gc837c5b).exe
For MAC the file is labeled:   SlickVPN_ v0.1.384.pkg
The SlickVPN website also provides complete guides for Windows devices, Mac, iPhone, and iPad, and Android devices too.  Setup is simple– and once SlickVPN software is tailored to your specifications, your communication is secure, as well as your online identity.
SlickVPN protects your privacy and prevents your ISP from monitoring, throttling, and buffering your online communications and browsing activity.