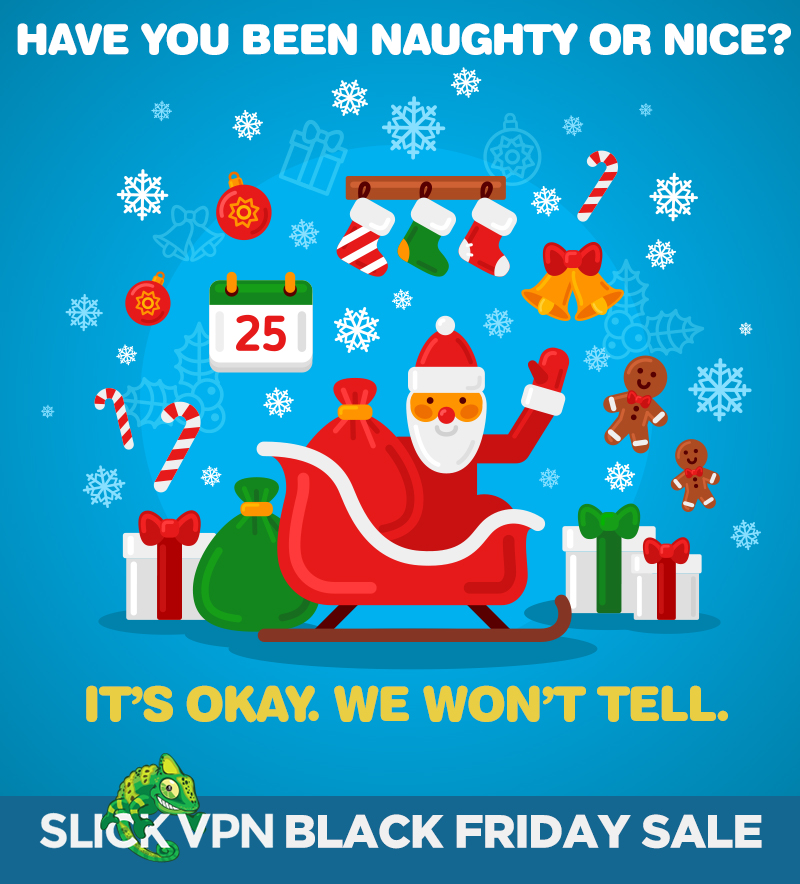 SlickVPN Black Friday Deals
Why Black Friday?
Ever wonder why the day after Thanksgiving is called "Black Friday?"  You've probably heard the tale that retailers mark this day as when they pass their breakeven point and begin operating "in the black," as opposed to operating "in the red," or at a loss for the year.
Why the public would embrace this name for that reason hasn't been explained.  But Jacobin magazine cited another, perhaps more believable scenario:
"Black Friday began as a traffic accident. Or a series of them. In Philadelphia in the early 1960s, police noted that the two days after Thanksgiving were characterized by heavy traffic, and, in the pre-Nader days of perilous auto travel, more bloody mayhem than usual."
Whether true or not, this seems to make a lot more sense.  But no matter what the real reason, Black Friday deals are expected by consumers and they know to look for them.  That's why we're writing to you today.
Be careful while shopping in Black Friday—and if you want to protect yourself while online and control your own internet experience, be looking for the Black Friday deal coming from SlickVPN, rated one of the best VPNs available by BestVPN.com.  And it's a good one:
A $25.00 one-time charge for 10 years of service with SlickVPN's CORE package.
SlickVPN's core package provides the same famous security from SlickVPN, including 256-bit secured connections and 100% reliability.  CORE allows you to connect to one of the VPN gateways listed below with a single connection:
SlickVPN CORE Gateway Cities*:
* subject to change.
United States
– Atlanta
– Dallas
– Los Angeles
– Miami
– New York
– Washington, DC
– Palo Alto
– Phoenix
– Chicago
– Seattle
– Newark
– Nashville
United Kingdom
– London
– ManchesterNetherlands
– AmsterdamCanada
– Montreal
– Toronto

Germany
– Frankfurt
– Düsseldorf

Luxembourg
-Luxembourg

Hungary
– BudapestSweden
– Halmstad
– StockholmRomania
– Bucharest

Singapore
– Singapore

Japan
– Tokyo
You'll get the same SlickVPN privacy protection with super-strong encryption and more:
World's Fastest VPN
Zero Logs. Zero.
Anonymous Torrenting
Unlimited Bandwidth
Choice of protocols, including Unlimited P2P traffic
Guaranteed Protection
30 day Money Back Guarantee
Check out our other Black Friday Plans too!
Huge discounts on our Pro VPN plans, from 60-90% off everything. We're also giving new Pro VPN accounts 100 GB of usenet data from NewsDemon.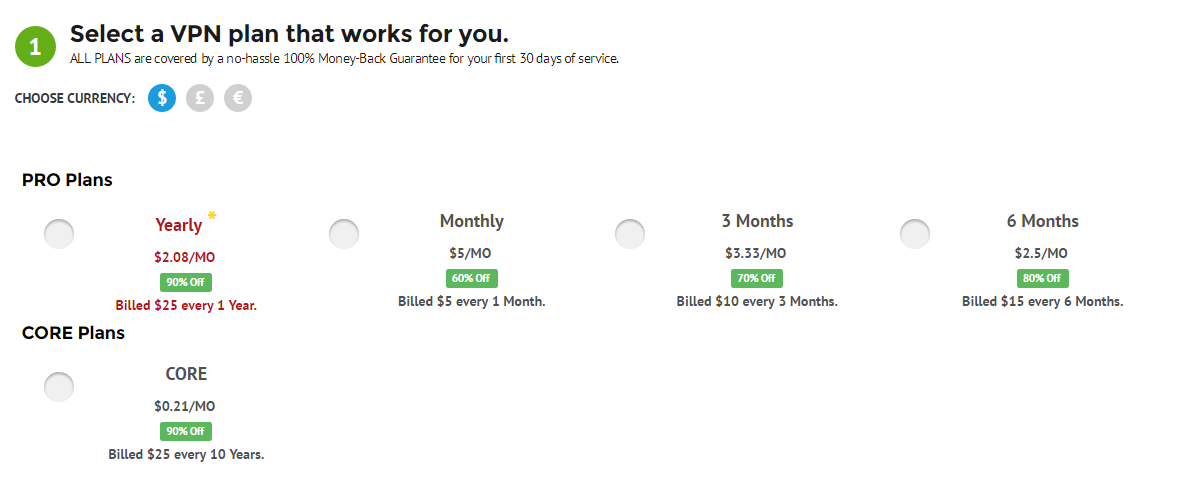 So be on the lookout.  This deal is too good to last.  In the meantime, simply click to Contact Us, and to learn more,