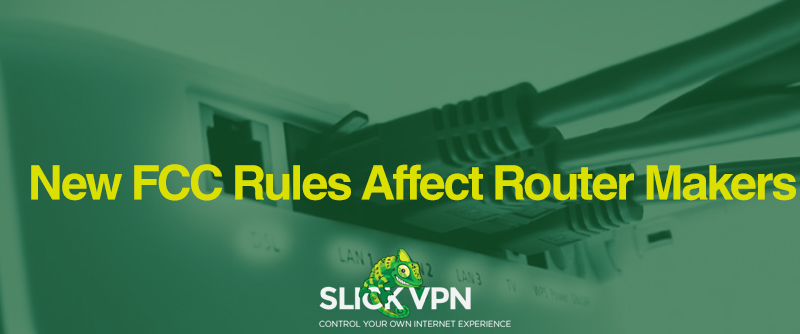 New FCC Rules Affect Router Makers
Commercial routers come out of the box designed for the general public.  They are meant to be easy to use.  But that ease of use comes with a cost:  Your router is only as good as its firmware.  The firmware is the software that controls what the router does.  And if it is lacking, your wireless experience is going to be lacking, too.
This is not a problem for some people.  The router they get from Linksys/Cisco, or Netgear, or D-Link works fine.  These users are bound to the software that is part of the router—and they are okay with that.
But other users want to expand their horizons.  They want to push their router to be more—to do more.  And that's where custom firmware like OpenWRT, or DD-WRT, or Tomato have been able to step in.  These are all open-source alternative firmware choices designed for routers.  You can add features that perhaps weren't present on your router out of the box:
Static routing
Repeating Functions
Antenna power
Overclocking
And… perhaps most importantly for many… VPN.
Something most people may not think about:  The FCC has jurisdiction over radio, television, wire, satellite, and cable.  So the minute a router sends a wireless signal, it comes under the FCC's domain.  Now the FCC has created a new set of rules for router makers.  These restrictions are meant to limit interference and eliminate users from being able to change their radio frequency settings.
The FCC hasn't blocked third-party firmware, strictly speaking.  But there are so many restrictions in the new rules that complying with them is difficult.  And now, at least one manufacturer– TP-Link—has made the decision that it's easier to just ban open source firmware on their devices period.   Then, there's no need to test that firmware for compliance.
End result for TP-Link buyers after June 2, 2016?  They will no longer be able to install customer firmware.  Now the question is:  how many other manufacturers will follow suit?  If you see a router upgrade in your future, it might be a good idea to get it done now.
And you have some great choices for routers at SlickVPN.  Top quality routers from ASUS, including the powerful AC routers.  All ready willing and able to adapt to your needs, from your choice of custom firmware.  Plus 24/7 support and tutorials on installing software in your environment here.
Best of all, these routers make it easy to use SlickVPN.  You can control your own internet experience, and ensure you remain 100% anonymous online.
Truly private surfing
Strong encryption choices
Blazing fast connections over computer or mobile
And this protection starts at just $4.00 per month, or just $48.00 for an entire year with special pricing available now.  24/7 support, and a 30 day money back guarantee.
Control your own internet experience and protect yourself wherever you are—even over open Wi-Fi!    And get one step ahead of restrictions that could impact others later.