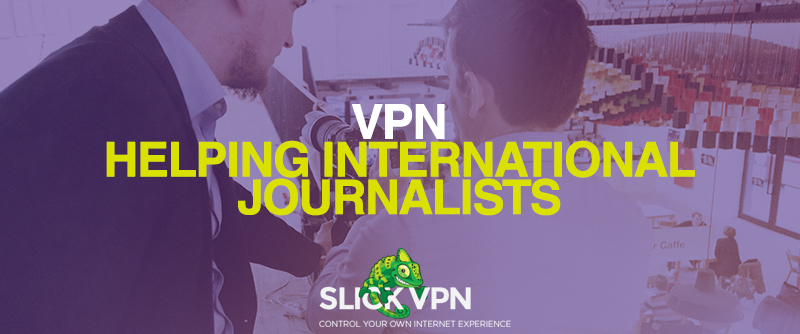 How Virtual Private Networks Help International Journalists
April O'Neil may have gained popularity for being an adventure-seeking damsel in distress, but the essence of her character is a hard-working reporter with a knack for delivering the inside scoop. Journalists in the real world often show similar traits, and their passion for the field is accentuated by the role they play as guardians of information.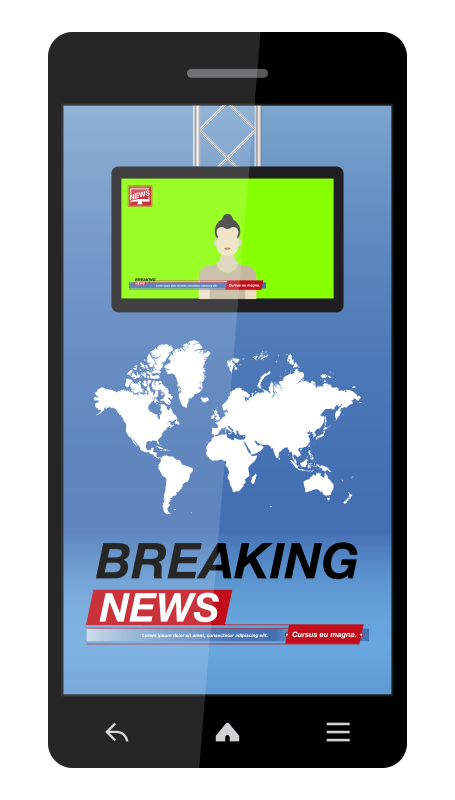 Today, reporters/journalists work with all sorts of mediums – print, mobile, digital and more – and this expansion of access has only enhanced their ability to reach the modern, global society with breaking news stories. The purview includes tackling sensitive subject matters, as well as holding the public's right to know…
… And that's where it can be a tightrope act for journalists, especially for those who use digital mediums to voice pressing matters.
While holiday travelers may do as the Romans do abroad when it comes to accessing the World Wide Web, it's not as straightforward for journalists to break unspoken rules. Reporting on country-specific issues is often associated with the risk that certain viewpoints will provoke a backlash from local governments. The sentiment can raise local suspicion that can negatively affect globetrotting journalists and reporters.
Internet Censorship Puts Another Nail in The Coffin of International Journalism
Several countries have recently squeezed internet freedom. Cuba, for instance, has increased surveillance on public networks over the past few years, while China and Russia continue to keep tabs on online activity. Egypt's government deploys similar censorship to block websites like Al Arabia and Al Jazeera, as well as social media sites, considered to pose a significant threat to the religious regime. Web content on anti-government sentiments is usually taken down quickly.
It's also worth mentioning that manipulation of online content marked the seventh consecutive year of decline in internet freedom in 2017, along with an increase in attacks on independent media & human right defenses and disruptions to smartphone security.
---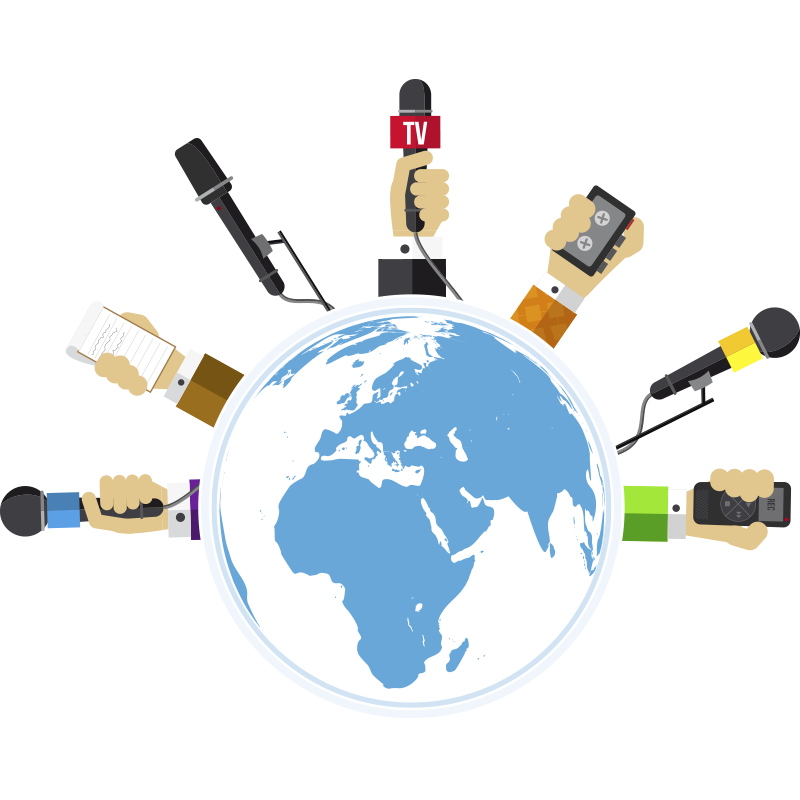 50 percent of the 65 countries analyzed in Freedom on the Net 2017 report witnessed dips during the coverage phase, while only 13 experienced an uptick, most of them trivial. Less than ¼ of internet users are based in nations where there aren't any roadblocks to internet freedom, where unfair repercussions for legitimate reporting don't exist.
Countries that experienced the most decline include Turkey, Egypt, and Ukraine.
In Turkey, thousands of people were arrested for downloading ByLock, an encrypted communication app which was publicly available to download from the Google Play store and Apple's App Store, amid claims that it was downloaded by those in the coup attempt of 2016.
In Egypt, authorities have restricted access to over 100 sites, including the independent news website Mada Masr, the Qatari news network Al-Jazeera, and even the blogging site Medium.
In Ukraine, major Russian-owned platforms and websites, including the search engine Yandex and the popular social network VKontakte, have been blocked by the government.
---

Exposed IP Addresses Don't Do Journalists Any Favors
In addition to internet censorship, journalists should also be concerned about exposed IP addresses. According to CyberScoop, a 2015 court document presented in the federal corruption case against ex New York state Sen. Dean Skelos and his son Adam revealed that the son was tipped off to an inquiry by The New York Times when IP addresses from Times' workplace repeatedly popped up in web server logs, a clear indication that he was up to something.
The subject was accused of leveraging his power for benefitting the Arizona-based environmental tech company AbTech. A senior executive at the organization found that The New York Times had visited the company's website 12 times during that phase. He thought it might be that reporter snooping around, to build a story.
Security First co-founder Rory Byrne experienced similar issues in the human rights' field.  Apart from seeing their IP addresses being revealed in the same manner as the Times reporter's, NGOs have been tracked through custom fonts inserted into their browsers that enable monitoring and fingerprinting.
Byrne didn't reveal specifics but stated he witnessed firms fingerprinted and later targeted with malware explicitly created for browsers matching those fingerprints.
---
For These Reasons, Journalists Should Consider Using VPNs
With internet freedom and access to free media being curbed (and ISPs being granted unparalleled control over the amenity), many reporters, activists and journalists are turning to market leading VPNs to safeguard their identities and internet access.
There's no question a VPN can protect your online identity and help prevent attacks on your personal computers. But the technology is capable of much more. Here's how the best VPNs allow journalists to benefit from the real power of the internet:
---
Unblock Social Media Channels:
China's Great Firewall is an infamous example of how certain governments are restricting access to the global web. VPNs enable journalists to break through local firewalls and access details that can ultimately improve their reporting. However, journalists are advised to take utmost care if they go down this route, as well as familiarize themselves with local laws to prevent potential legal repercussions.
---
Better Internet Speed:
ISPs don't just restrict content; they can also throttle the speed of a user's connection. Video streaming sites are commonly throttled as they consume so much bandwidth. This means ISPs often get away with delivering slower internet speeds. A VPN that boasts built-in encryption battles that by masking the nature of your internet traffic, enabling you to stream content at speed mentioned on ISPs' sales pages.
---
Download & Upload Any Document/File:
File-sharing websites are a crucial part of a journalist's digital arsenal, by ISPs tend to restrict access to these platforms indiscriminately. That means a range of essential documents, materials, whitepapers, books, and resources are inaccessible. VPNs unlock access to these resources and help users download and upload files unrestricted.
---

No matter what location you are reporting from, keeping your identity secure from prying eyes is imperative.
A VPN gives you control over how and when to reveal the identity along with the work you publish. Nothing is more treasured in the world of journalism. Also, a VPN will enable you to keep in touch with colleagues, friends and family. This human touch could work wonders during times when you're tasked to report on difficult situations across the globe.