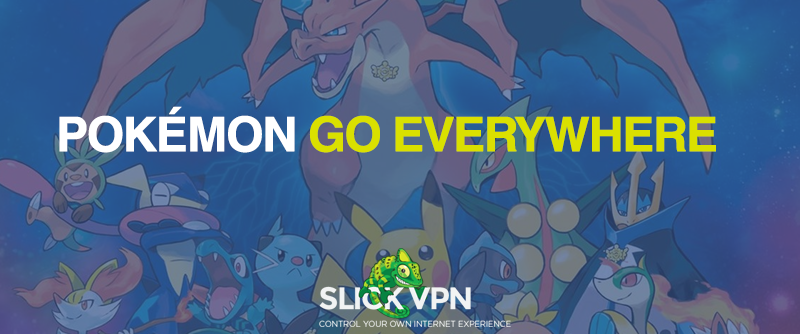 Get Your Hands on Pokémon Go Regardless Of Your Country of Origin
Are you desperate to be a part of the Pokémon Go rage?
That's understandable.
Millions around the world are on a simultaneous quest for imaginary monsters. People are wandering through urban centers, parks and neighborhoods as they attempt to capture Pikachu, Mewtwo and company through the magic of AR (augmented reality). It's fun. It's flabbergasting. And it's making Minecraft appear as a quant diversion for smartphone users.
Even celebrities are obsessed with Pokémon Go. Demi Lovato, Ellen DeGeneres and Steve Aoki are among the names who've tweeted about their hunt for cutesy pocket creatures. There's even a talk of Pokémon Go movie as Hollywood hunts for official Pokémon Go rights.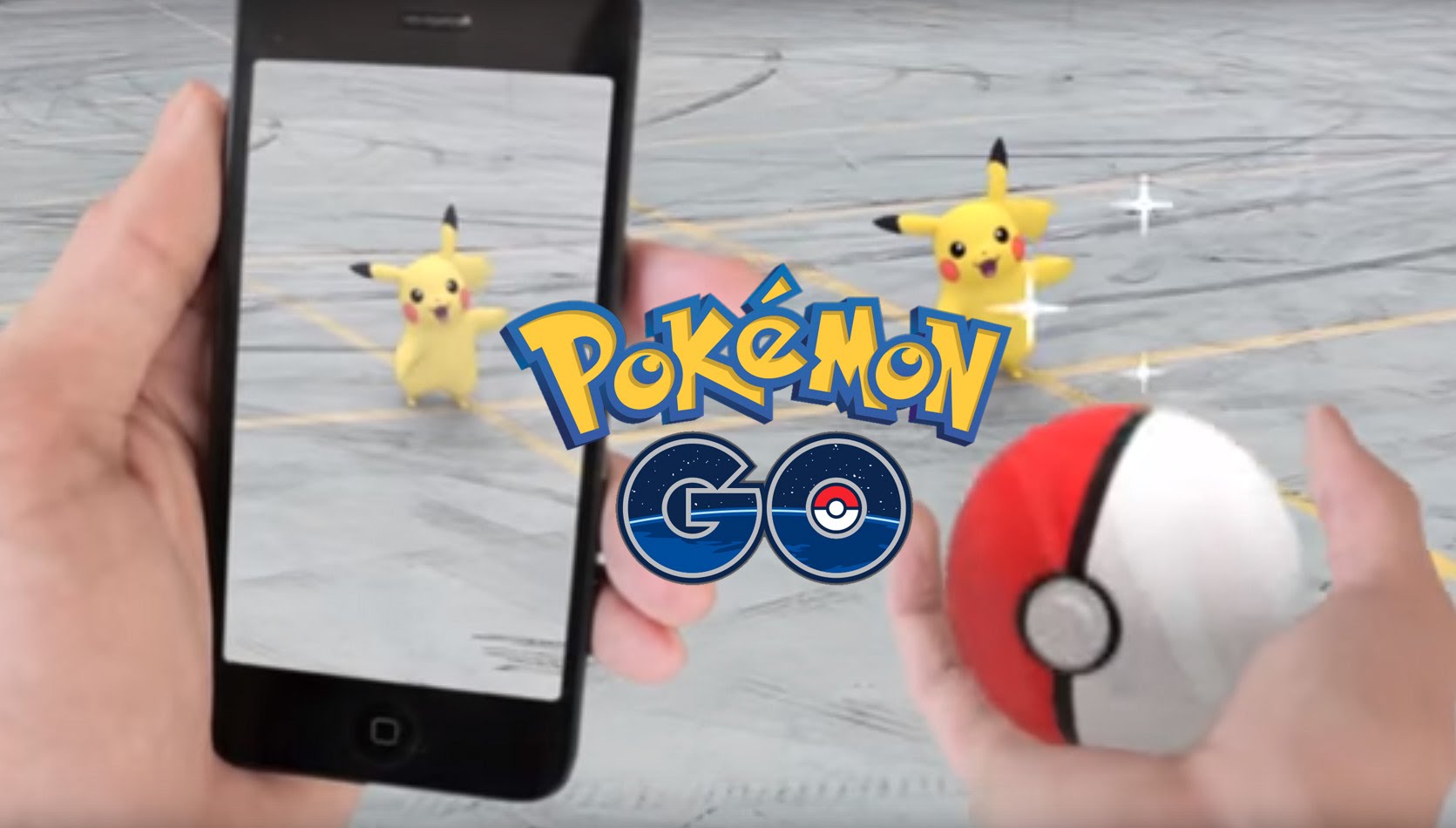 A report also revealed that Pokémon Go developers will enable brands to pay to have their outlet locations appear on the virtual map of the game. McDonald's is being purported as one of the first candidates as the image of the fast food company was found inside Pokémon Go's software code.
The location of McDonald's and other sponsors could soon appear on a gamer's map as a destination to visit and interact with. If that does happen, the position sensors and GPS would alert the player when they're near an outlet, just like it does for a Gym or PokéStop (free item drops that help you catch more Pokémon) at the moment.
With all that going on, it's safe to say that Pokémon Go has managed to strike a chord with worldwide audiences.
But not everyone has been able to get a piece of the action. Pokémon Go is a late bloomer in Europe, and the list of countries where the developer still has to launch it remains a long one. Pokémon Go developer, Niantic, shared its plans to make Pokémon Go available in over 200 countries, but didn't give a definite timeline for a global rollout, nor specific dates for countries where the launch is expected. John Hanke, Niantic's CEO, just said "very soon" while sharing the launch plans.
How to Play PokéMon Go If It's Not Available in Your Country
At this time of writing, Pokémon Go is available in the US, Canada, Australia, New Zealand, the UK, Germany, Austria, Croatia, Belgium, Cyprus, Denmark, Greenland, Czech Republic, Estonia, Finland, Ireland, Iceland, Latvia, Switzerland, Romania, Poland, Slovenia, Hungary, Norway, Malta, Luxembourg, Bulgaria, Greece, Sweden, Portugal, Lithuania, Italy, Spain and Netherlands.
So how do you play Pokémon Go if it's not available in your country? Here are your options:
Use a VPN to Download Pokémon Go on Android
If you have an Android device, you can use a mobile-compatible VPN solution like SlickVPN to download Pokémon Go. After you install the VPN app, simply launch it and connect to a gateway location in the US. After that, switch off the GPS on your Android phone and search "Google Play Store" by going to Settings – Downloaded Apps.
Tap Downloaded Apps and choose Clear data and Clear cache. Perform the same action in case of Google Play Services. Doing so will wipe all the old data on your device's Play Store on a local level but the server side won't be affected. Launch the Play Store (make sure you're still connected to the VPN), and it will connect the US Play Store this time. You can then download Pokémon Go as it will appear in the search.
Change App Store Location to Download Pokémon Go on iPhone
If you own an iPhone, you just need to change the location in your Apple Account that you use to login to the App Store. It's the simplest way to download Pokémon Go. However, you need to have zero credit in the App Store before you can change the location. Therefore, any gift card balance would prevent you from changing the location.
If you have zero store credit, proceed by opening Settings on your iPhone. Next, scroll down and tap iTunes & App Store. Then tap Apple ID and choose View Apple ID. Here, you will see the option to modify the country region. At this step, choose United States as the country accept all license agreements.
Enter a US address for the payment option, and choose None when asked for a credit card. Save the settings and reboot the iDevice. When the phone starts again, launch the App Store to download Pokémon Go. iPhone users can login with their original Apple ID (with their country of origin set as the location) once the game is officially available in their country, though they may have to reinstall the app.
The last thing you need to do before starting your magical adventure is fake your GPS location. To do so, Android users can download a fake location spoofer from Google Play Store. iOS users should jailbreak their device and then download a reliable fake location spoofer from Cydia.
After you install the app, activate "Developer options" on your device, if it's not already enabled. The option is found in Settings. After you enable it, go to Mock Location app, and select the fake location spoofer app that you installed minutes ago. Open the app once the device is ready for spoofing. You'll then see a map of the world.
Pinch and zoom the map to search for locations. After you find a suitable one (preferably a country where Pokémon Go has officially launched), double tap on it and tap the play button at the bottom right of the screen. The app will then place a notification that enables you to stop location spoofing. Pokémon Go will then read the location you selected as the spoofed location.
You're advised to not change your location more than a few times, or else you can get a soft ban on your Pokémon Go account.
Note: Some websites are recommending users to download the APK file for Pokémon Go on their Android devices. However, this practice (known as sideloading) places your device at risk. While official app stores screen the files that people download to ensure there is no malware, no one keeps a check and balance on third-party downloads, so you can easily install malicious code on your device as you attempt to sideload Pokémon Go.
The APK may include remote access trojans that give cyber criminals complete access to your phone. Android users are the ones vulnerable as apps can only be sideloaded on Android. The iPhone's OS is locked for sideloading, so users can only download apps officially from the App Store, unless they jailbreak their device.
If you've already downloaded an app from a third-party source, go to Settings and load the app. Look for its permissions and see what it is allowed to do on your device. If you allowed it to record audio, send text messages or access your email account, the app likely includes a malicious code and should be immediately removed. A virtual private network is the safest bet for Android users.
Final Thoughts
Rejoice, intrepid Pokémon hunter, because you can play Pokémon Go without any problems using the tips mentioned above. Now you can nab Poke Balls in interesting places, challenge your friends as to who collects the most Pokémon in a day, and do everything else that other Pokémon Go gamers around the world are doing.
It's time to catch 'em all!