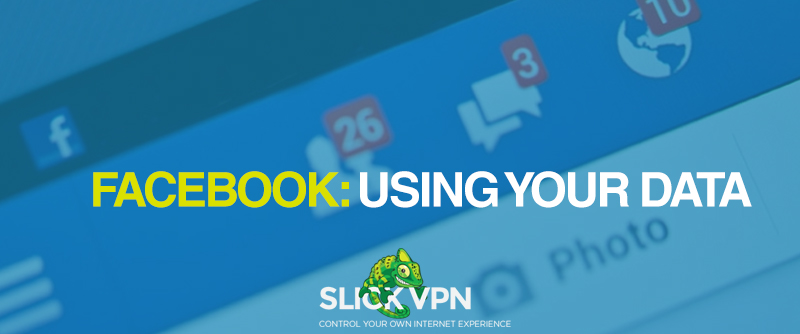 Facebook Doubles Profits By Using YOUR Data
It had to be tough for Apple.  They stand up to the FBI about consumer privacy, and report sales of their iPhone dropping for the first time ever.  Then, on the same day, Facebook announced their quarterly earnings:  
Most tech companies like Alphabet, Apple, and Twitter had less than robust earnings for the quarter.  Facebook, like the cheese, stands alone.  Their stock went up almost 10% in after-hours trading.

So what's their secret?  Popularity?
With 1.65 billion global users, it's safe to say everyone agrees that Facebook Inc (NASDAQ: FB) is a successful social media  platform.  It's very popular.  But popularity doesn't pay the bills.
Follow the Money– Where Does Facebook Revenue Come From?
Most everyone has a Facebook account.  They post updates, pictures, and videos.  Sometimes they play games.  They like, dislike, and utilize other emojis to express more emotions.  They have a lot of fun and satisfaction with Facebook, and the price is right– free.  
Where does the money come from for Facebook's giant revenues and profits?
In a word:  advertising.
Take it from them– from a Facebook 10-K report:
"We generate substantially all our revenue from advertising and from fees associated with our Payments infrastructure."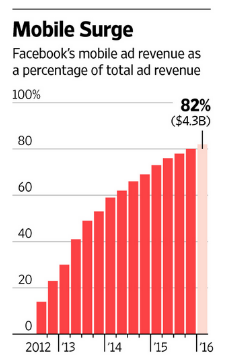 Not to argue, but the 'payments infrastructure' doesn't mean much in the scale of things:  with total revenues of $5.38 billion and ad revenue of $5.20 billion, a neat 97% of Facebook's revenue comes from advertising.  Mobile advertising alone is 82% of total ad revenue, up substantially from the year prior.
What makes advertisers line up to buy ads on Facebook?  
The key is targeting– all sorts of filters to ensure the advertiser can reach the right people.   And this is a long way from beer ads in a sports stadium, hoping to reach male beer drinkers.
Want to reach a female, single, between age 20 and 30, who lives in Miami?
No problem.  That's an easy one.  Go ahead, keep narrowing it down:  female, single, between age 20 and 30, who lives in Miami, likes tennis, and drives a Mercedes Benz?
I can think of a few friends right now who'd like to meet her themselves, but Facebook can actually deliver this level of targeting, and it's like catnip for advertisers.  But there's no substitute for seeing for yourself, so…
Go ahead, create your own Facebook targeted ad.
Your Data Drives the Advertising
All the info voluntarily given up on Facebook– where you live, if you're married, your birthday, what college you attended, what activities, brands, and companies you like– they all help determine what ads come your way.  The theory is that the ads are then more relevant to you.  
Mmm hmm.  It's all about making you happier with your free Facebook service.
Smell the coffee, people:  your information is being gathered, bundled, and sold to advertisers.  And they are paying like crazy to get it.  
Eh, big deal, right?  So you give up a few facts about yourself.  You might take a quiz or do a survey.  Who cares what I like and my profile?  Almost everyone who knows me knows that stuff, right?
Strap in, junior.  Utilizing your Facebook profile and likes– that's old hate.  Facebook has some new partnerships that help track and monetize information about what you actually buy in real life, with your real money.  And from where you buy it.  And how often.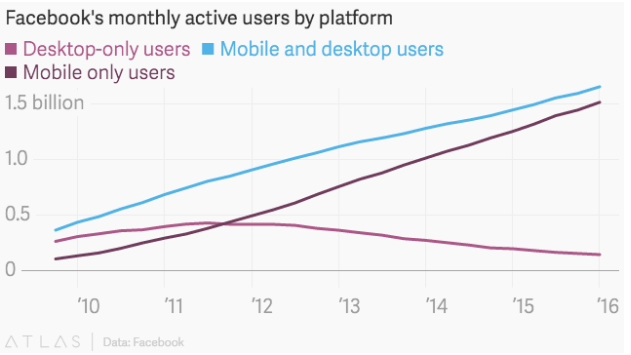 Information comes from companies Datalogix, Acxiom, Epsilon, and BlueKai— companies that collect data through mailing lists, public records information, home or car ownership, and loyalty cards.  Buy some gas at Shell with Fuel Perks?  Got it.  Member of a linked program like Plenti rewards?  Lots of info there.  And much of it is being cataloged, matched, saved, and sold.   
The New York Times said these companies have a lot more data about you that you might think.  And a lot of this information about what you do in the real world now impacts what you see on Facebook.  
Combine Custom audiences which allow comparison of email lists from businesses with Facebook data; Lookalike audiences who allow advertisers to reach people 'similar' to someone who made a purchase; and Partner categories that groups heavy users of a particular product together, and suddenly that free bagel you got for your loyalty causes an ad for Philly Cream Cheese to fire in your timeline– and those of your friends as well.  
If this sounds too Orwellian, well, it is.  A lot of people don't seem to mind… at least not right now.  They keep giving up little bits of data and Facebook keeps mining it and turning it into money.  All your personal data is being gathered and stored.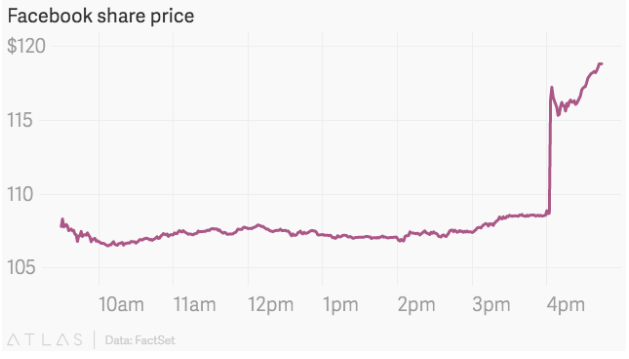 How serious is Facebook about gathering and storing your information?  How big is this thing?   Take a look below… this is the Facebook Data Center in Forest City, NC– over 300,000 square feet.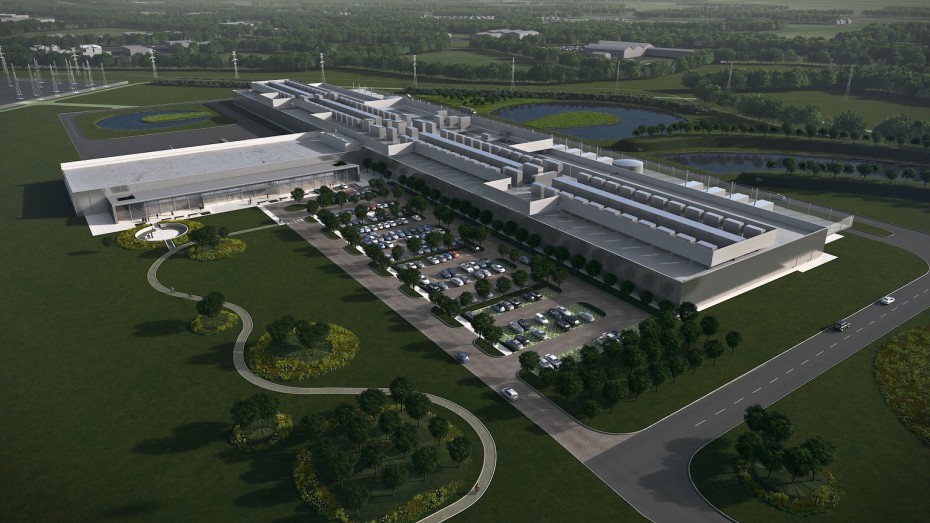 When you open Facebook, your activity will likely touch more than 1,000 servers in less than 30 seconds, all of them housed in massive data centers like this.  Facebook has constructed centers like the one in North Carolina, plus Oregon, Iowa, Sweden, and Fort Worth, Texas.  Information about their environmentally conscious designs have been made available to the public through the Facebook Open Compute Project.  A good PR move, being environmentally conscious.    Keeps people from focusing on their loss of privacy, and just how much that loss of privacy is worth to those who mine it.
Want to do something about all this?  You can.  Your can protect your privacy with a VPN, or Virtual Private Network.  
A great VPN allows you to transmit your data in an encrypted tunnel, safe from prying eyes.  Your best protection is guarding your activities online, with simple, powerful options offered by SlickVPN.  With SlickVPN, you can make yourself completely anonymous online.  Private surfing, strong encryption for protection and security, and the ability to connect blazing fast.  You can do what you want to do on your computer or on your mobile device, without your data being scooped up like a vacuum scoops coins from behind your couch pillows.  
You can surf with VPN protection on a computer or your mobile device.  And your Internet Service Provider won't be able to throttle, buffer, or affect your communications anymore– absolutely no one can monitor or affect what you do online.  
The strong encrypted tunnel produced by SlickVPN means the addresses or URLs of any site you visit are masked, as well as any unique identifiers for you.  Your data is safe.  You gave Big Brother a poke in the eye.  Hope it felt great.
Control your own internet experience.