Ubuntu/Mint PPTP setup
1. Go to Network, click the 'Add' button, and create a new PPTP VPN connection.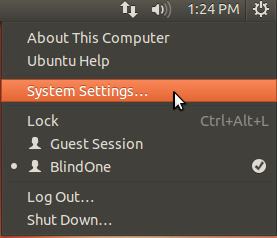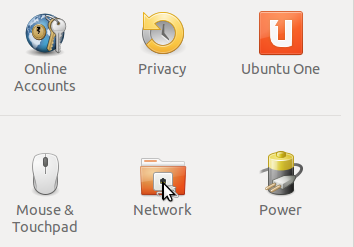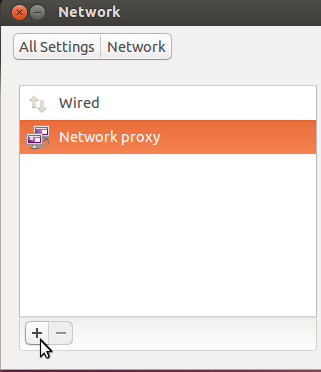 2. Go to 'Configure', and set the gateway to gw1.iad1.slickvpn.com (or whichever gateway you prefer) and set the username and IPSEC/PPTP password.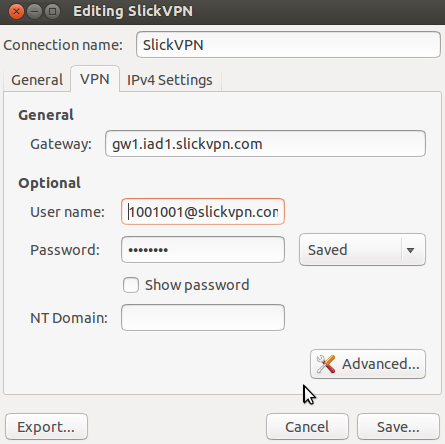 3. Go to 'Advanced' and check all boxes other than 'PAP', 'CHAP', 'MSCHAP', 'EAP' and 'Send PPP echo packets'.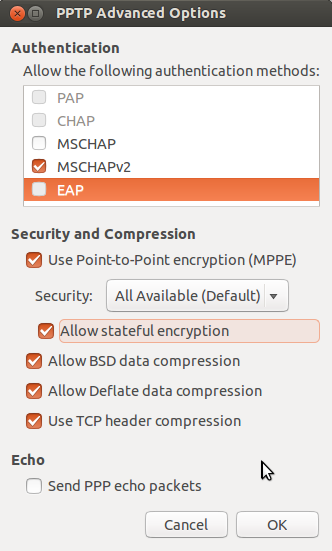 4. Click 'OK', click 'Save', and then click the 'On' button in the Network window.